Your Virtual Art House
Music Box StreamLocal was launched in response to COVID-19's effect on independent art house cinemas around the country. Music Box recognizes that going to the movies is a communal experience, and one that is now more necessary than ever. Music Box StreamLocal lets you experience the latest in international art house films with online screenings and livestream Q&A discussions with filmmakers while also directly supporting your local cinema.

Questions? Check out the FAQ below or reach out to us at info@musicbox.direct or via Twitter at @MusicBoxDirect.

NOW PLAYING
And Then We Danced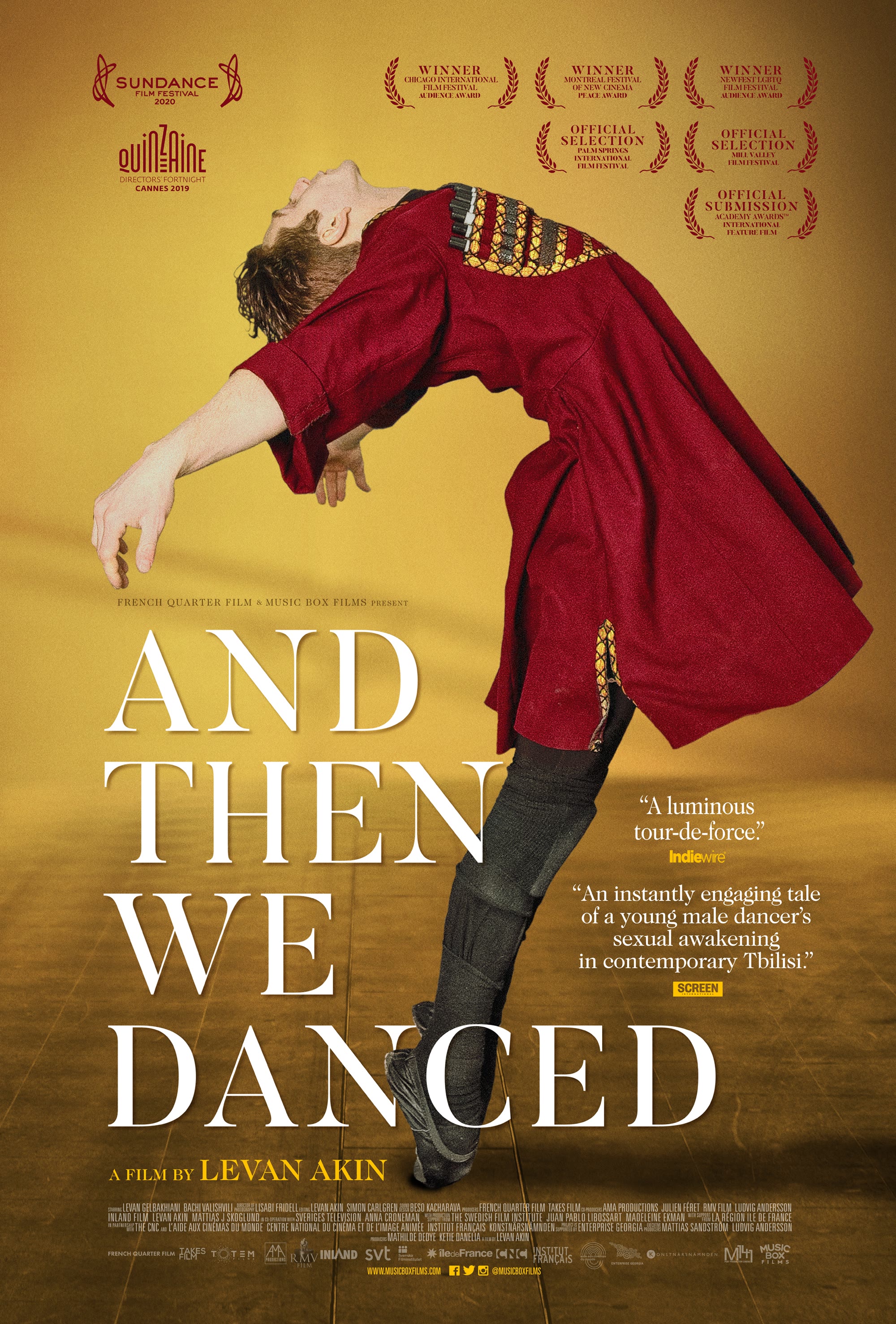 Available starting Friday, March 27. Purchase a pass for $12.00, get 48 hours to view the film online. 50% of the proceeds will go to your local art house theater!
***Watch before Thursday, April 2 and join us for a livestream Q&A with director Levan Akin at 2pm EST on the Music Box Films Instagram: @MusicBoxFilms. Submit your questions for Levan here!***
A passionate coming-of age tale set amidst the conservative confines of modern Tbilisi, AND THEN WE DANCED follows Merab, a competitive dancer who is thrown off balance by the arrival of Irakli, a fellow male dancer with a rebellious streak. AND THEN WE DANCED was Sweden's official selection to the 2020 Oscars.
Directed by Levan Akin
"One of the most intimate, devastating and euphoric love stories ever told on screen." – Iana Murray, GQ
For more information on AND THEN WE DANCED, visit the film's page here.
Participating theaters include…
Additional theaters are being added all the time. Please check back soon. Don't see your theater? Please contact them directly and tell them you want to "StreamLocal!"